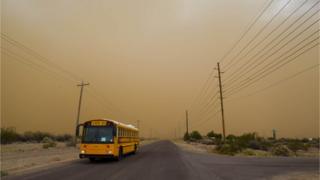 Things may be hotting up in the UK but summer in Arizona in the USA is causing some pretty weird weather.
This giant dust storm which rolled over the city of Phoenix was caught on camera.
The huge cloud stretched for nearly ten miles and made it pretty hard to see anything in the area.
Storms like this one mark the beginning of the summer thunderstorm season in the south-western United States.