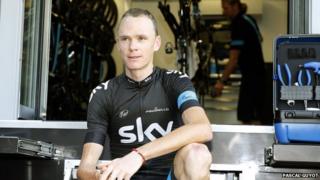 He has been leading the pack of superstar cyclists in this this year's gruelling Tour de France, and has even broken British records, but Chris Froome says his victory so far has been marked by questions about doping.
He said: "It's sad that we're sitting here the day after the biggest victory of my life talking about doping."
Froome, who was born in Kenya, is leading the race by 4 minutes 14 seconds, and he became the first Brit to win the stage 15 route to Mont Ventoux, which is nicknamed the 'Beast of Province' because it is so tough.
The 28-year-old said: "My team-mates and I have been away from home for months training together and working hard to get here, we've slept on volcanoes to get ready for this, and here I am accused of being a cheat and a liar. That's not cool."
Doping in sport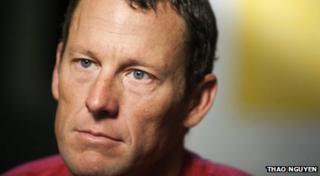 The issue of doping has become a big thing in sport since Lance Armstrong admitted that he performance-enhancing substances throughout his seven Tour de France wins from 1999 to 2005.
This week athletics was shaken by news that sprinters Tyson Gay and Asafa Powell had both failed drugs tests.
'I'm not cheating'
Froome said: "I can understand why people are asking [about doping], given the history of the sport - they have been let down so many times before.
"But I'm also one of those people who's been let down. I've also believed in people who have turned out to be cheats and liars. But I can assure you, I'm not."
"Lance cheated," he said. "I'm not cheating. End of story."
Race is on
The Tour de France resumes today following a rest day.
The Team SKY rider says he's focused on holding on to the current winners' yellow jersey rather than winning individual stage races.
Riders face a 168km stage today, with the second half largely all uphill.