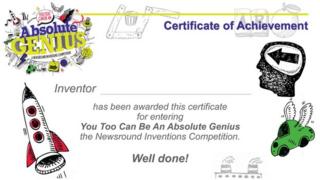 We'd like to say a massive "well done" to everyone who took part in our inventions competition.
We had hundreds of entries but after they were all considered, the two-way shoes won the coveted trophy.
Thanks to everyone who took part though - and here's a special certificate for you to download and print off, as a reminder of the competition.
Just click the link below.