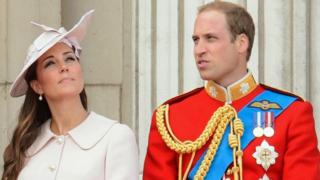 Video: What should the royal baby be called?
The Duke and Duchess of Cambridge's baby is due any day now and the Royal Family, along with the rest of the world, are waiting to find out what the new arrival will be named.
The couple don't know whether the baby, which will be born in St Mary's Hospital, is a boy or a girl.
Lots of people have been guessing what the new arrival could be called, including David Beckham who suggested his own name!
It's thought baby fever could bring in as much as £240 million to the UK as people celebrate this summer.
Different souvenirs are being made in preparation for the new baby.
Leah has been finding out how royal babies have been named in the past.