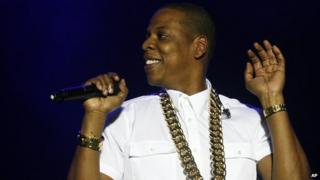 Jay-Z has landed his first UK number one album with Magna Carta Holy Grail.
The rapper's highest-charting album in the past was 2011's collaborative project Watch The Throne with Kanye West, which peaked at number three.
His new album tipped Mumford & Sons' Babel off the top spot which had high sales following the band's appearance at Glastonbury.
Magna Carta Holy Grail, his 15th album, has guest appearances from Justin Timberlake and his wife, Beyonce.