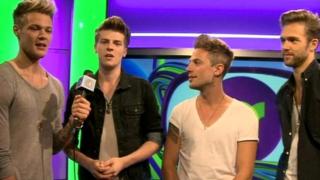 Lawson answer your questions
Lawson have taken the charts by storm in the last couple of years, and have just released new single 'Brokenhearted '.
This week the boys came into Newsround HQ for a special acoustic performance and to answer your questions.
Watch the video to see if they answered yours.