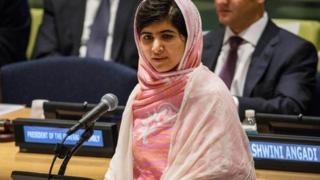 Malala speaks at United Nations
Pakistani schoolgirl Malala Yousafzai shot by the Taliban in 2012, has called for free education for all children.
She gave the speech on her 16th birthday, at the United Nations headquarters in New York City, America.
It was her first time speaking in public since .