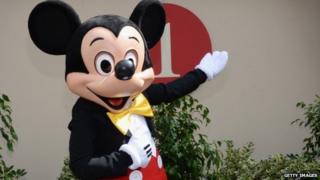 A lifeboat crew called to a rescue after reports of someone falling into the sea found a large inflatable Mickey Mouse instead.
The incident happened off Llandudno North Beach, Wales on Thursday evening.
A caller rang Holyhead Coastguard to tell them they thought they'd seen a figure falling in the sea.
A lifeboat was sent out to investigate and found the large cartoon figure instead - it seems someone was 'taking the mickey'...