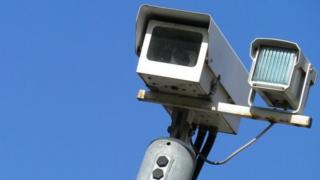 5.9 million CCTV cameras in UK
There are up to 5.9 million CCTV cameras in Britain, according to a report by The British Security Industry Association.
The association says it is the biggest survey that has been done so far, and the results suggest there could be millions more cameras in the country than previous records show.
It's thought Britain could have more CCTV cameras than any other country in the world.
Paul Phillips, from the BSIA said: "Internationally it seems there are more CCTV cameras here than elsewhere." But that could be because other countries might not keep a full record of their CCTV cameras.
Footage from CCTV cameras is often used by police as evidence to convict criminals, and some people believe this helps prevent crime.
However, there are others who believe such a high number of CCTV cameras is an invasion of privacy, and charities like Big Brother Watch campaign against them.
More news stories