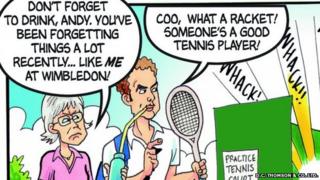 Wimbledon winner Andy Murray will appear in the 75th anniversary issue of the Beano.
In the special edition, Murray plays against Minnie the Minx.
And the writers say it'll be a match he'll never forget.
His mother Judy also makes an appearance, winding her son up for forgetting about her as he celebrated his Wimbledon victory over Novak Djokovic.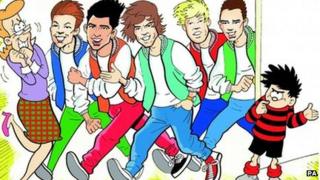 Murray's not the first famous face to make an appearance in the comic - the One Direction boys starred alongside Dennis the Menace earlier this year.
The Beano has been around for years - the first issue of the comic was released way back in 1938.