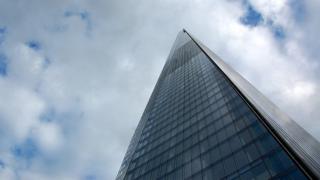 A group of protestors from campaign group Greenpeace are climbing up The Shard in London.
Six women, who are all said to be experienced climbers, began the climb early on the morning of Thursday 11th July.
Greenpeace say they are campaigning against companies drilling for oil in the Arctic.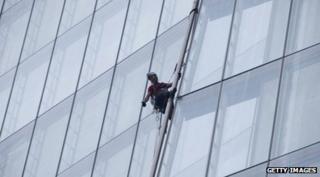 The group say they chose that particular building because it represents a shard of ice.
The oil company have responded to the demonstration with a statement: "We respect the right of individuals and organisations to engage in a free and frank exchange of views about our operations...
...we only ask that they do so with their safety and the safety of others, including Shell personnel and customers in mind."
The company also said that oil and gas production from the Arctic "was not new" and that arctic energy resources help make sure there's enough energy supplies for people across the world.
Police and ambulance crews are stationed at the base of the building.
Do not attempt to copy these campaigners as it is very dangerous and could be illegal.