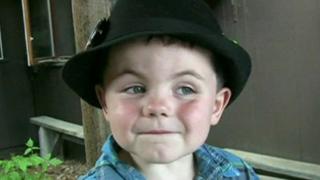 He may not have started school yet, but Robert 'Bobby' Tuft is already an experienced mayor!
The four-year-old was elected for the role when he was just three years old, and now it's time for him to campaign for re-election.
He's been the mayor of a tiny tourist town in America, called Dorset, for the past year.
The town has a population of 22 or 28 if the minister and his family are in town.
There's a vote for a new mayor every year, and anyone can vote or be elected, but it costs a dollar for each vote.
Bobby is hoping his charming smile will win him the most votes again!