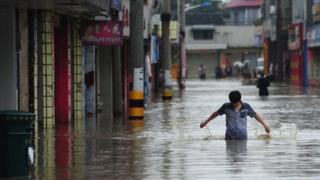 Floods hit south-west China
Days of torrential rain has caused flooding and a huge landslide in south-west China.
The landslide in the country's Sichuan province happened on Wednesday morning and it's reported that 40 people may have been killed.
More than 100 rescue workers with search dogs are now searching for people stranded by the floods and landslide.
The floods have also destroyed bridges and hundreds of buildings in the area.