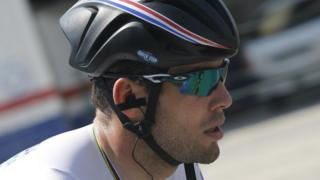 Top British cyclist Mark Cavendish had to settle for third place in stage 10 of the Tour de France after being involved in a crash.
He collided with Dutch cyclist Tom Veelers near the end of the route after the pair appeared to touch elbows.
However Mark says the crash wasn't his fault and wasn't happy when reporters asked him about it.
Britain's Chris Froome managed to avoid the crash and remains in the overall race lead.