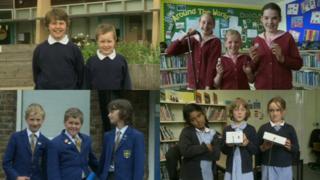 Meet Absolute Genius finalists
After hundreds of applications and amazing ideas being submitted to Newsround's inventions competition the final four groups have been chosen.
Ricky has been to the Museum of Science and Industry in Manchester to meet the finalists.
He also finds meets the celebrities who are judging the ideas to find out whose genius idea will win.
The winning invention will be actually made and shown on Newsround.
Check out Ricky's report...