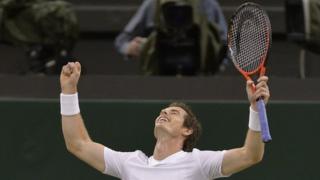 Murray Wimbledon final prep
Andy Murray is preparing for the Wimbledon final later.
He made it to this stage in the competition last year but lost out to Roger Federer.
This year he faces Novak Djokovic who played a tense five set match against Juan Martin Del Potro to secure his place in the final.
If Murray wins he will be the first British man to take the title in 77 years.