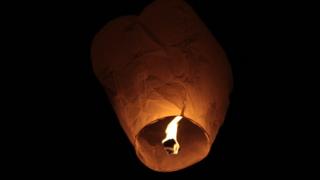 The high street shop Poundland has revealed it won't sell sky lanterns anymore.
It's after a lantern caused a huge fire at a recycling plant near Birmingham which took days to put out.
There have been calls from fire fighters and some MPs for the lanterns to be banned because of the fire risk.
It wasn't a lantern from Poundland that started the fire but they won't be selling them anymore.
A spokesperson from the shop said:"After hearing the news about the fire in Smethwick we have made a decision to stop selling lanterns to our customers, and recalled all remaining stock from stores."