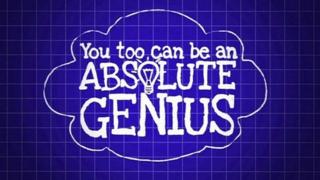 You too can be an absolute genius!
It's almost time for the final showdown of Newsround's invention competition - You too can be an Absolute Genius...
We had almost 500 entries, but that had to be whittled down to just four teams.
The finalists had to battle it out in front of our three tough judges.
Only Ricky knows who the winning team is...
Check out our little teaser!