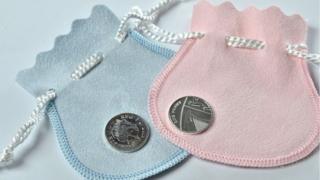 Babies who are born on the same day as the royal baby will get a special coin.
The Duke and Duchess of Cambridge's first child is due later this month and the Royal Mint has announced it is making a keepsake for babies which share its birthday.
Parents can register to get one of the silver coins for their child.
They'll have to be quick though as only 2,013 of the coins will be made.