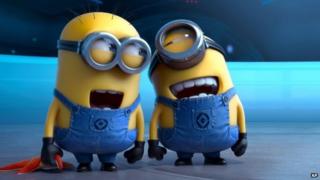 Despicable Me 2, the second movie about Gru and his minions, is top of the UK box office charts.
The film came out in the UK last weekend, and already it has made a whopping £14 million, making it even more popular than the superman film Man of Steel.
The first film came out in 2010, and at the time that topped the UK movie charts too.
The films follow the story of Gru who was a 'super-villain' that wanted to take over the earth, but something made him change his mind...
Check out our interview with Steve Carrell who is the voice of Gru.