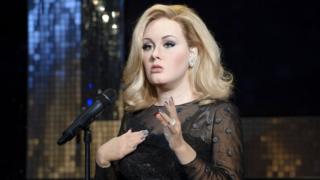 Adele is the latest star to get her very own waxwork at Madame Tussauds in London.
The process has several stages starting by taking hundreds of photos, then loads of measurements, then a clay model before the waxwork can be made.
It took ages to do, her hair took six weeks alone to finish with each hair being added one at a time.
Adele's model is dressed in a copy of the black outfit she wore for her 2012 Grammy appearance.
Adele is said to have been delighted with the result.