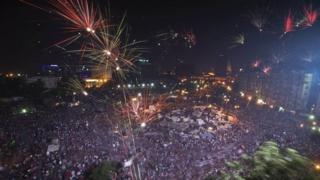 Morsi out after Army seized power
The Egyptian Army has seized power from the country's first democratically elected leader President Morsi.
It happened after violent protests from people in the country who did not like the way he was running the country.
There were celebrations after he was pushed out but some people think he should not have been forced to leave because he had been elected.
The Army says that a judge will run the country until an election is held to pick a new leader.
Watch Rickys's report.