Barack Obama has been showing off some pretty high-tech footy skills during his trip around Africa.
Though he's no David Beckham, he did impress a crowd in Tanzania with his kick-ups and headers.
The US president was trying out the 'soccketball' which has been designed to generate power as it moves around.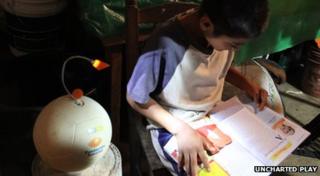 Uncharted Play
The inventors - two American university students - say a half hour kickabout can make enough energy to power a lamp for three hours, and it can even charge your mobile phone.
Mr Obama said: "I thought it was pretty cool."