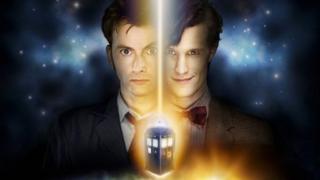 Doctor Who stars Matt Smith and David Tennant have both been nominated for TV awards.
They're up against each other for the best actor prize at this year's TVChoice Awards.
Matt has been nominated for his role as the Doctor but David has been nominated for the role he played in an ITV show.
Jenna Coleman, who plays the doctor's sidekick, is also in the running for an award, she's been nominated for the best actress prize.
But it doesn't end there, Doctor Who has been nominated as the best drama series too.
The winners will be announced in September.