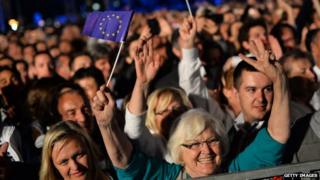 Croatia has become the 28th member of the European Union.
People in the eastern European country were out celebrating and fireworks lit the sky in the capital city Zagreb.
The European Union - or EU for short - is a group of countries in Europe whose governments work together.
But celebrations were dampened because of financial problems in some EU countries, as well as Croatia's own money problems.
Amongst other things, the EU makes it easier for countries to buy and sell things to each other. People from EU countries can also move around more freely inside the Union.