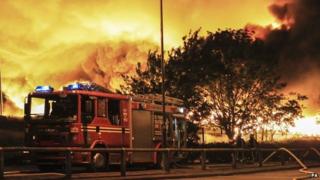 More than 200 firefighters are tackling a massive fire at a recycling factory in the West Midlands, and they say it may burn for several days.
The fire service say it's the largest fire they've ever seen in the area.
Officers were called out to the site in Smethwick around 11pm on the evening of Sunday 30th June.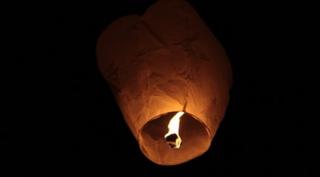 A huge cloud of smoke has spread out across a large part of the West Midlands.
People living nearby have been told to keep their windows closed and some roads have been closed, a primary school is also closed.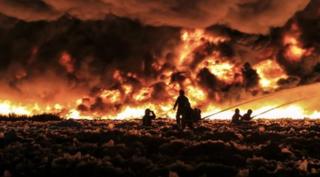 Your comments
"I live 2 minutes walk from the fire and have been forced to stay in my house because the smoke is coming over our house, it is very scary and the fire is a big one."
Jay, Birmingham, England
"My family live by there and we could see lots and lots of smoke but it's starting to decrease."
Thisha, Birmingham, England
"I live very close to the fire it started... we weren't allowed to go outside because of the fire."
Taran, Birmingham, England
"I saw the smoke rising up out of my window and the recycling centre is only a few blocks away from my school"
Marcus, Birmingham, England
"I live 8 miles away from Smethwick and I can see the fire from my house!"
Arooba, Birmingham, England
"I don't live near where the fire happened but I can see loads of smoke and the smell is worse, I have so much respect for the west midlands fire service!"
Maryam, Birmingham, England