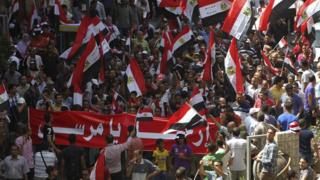 Thousands of people protest in Egypt
Crowds are gathering to protest in cities and towns across Egypt, to demand the resignation of the country's president.
Mohammed Morsi was elected exactly one year ago but people are unhappy about the way he's running things.
A lack of jobs, as well as fears over his religious and political views, have caused major demonstrations.
Three people were killed in the unrest on Friday.