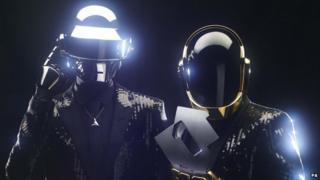 Daft Punk's 'Get Lucky' single has hit 1 million sales in just 69 days.
The track, which features Pharrell Williams, has become the first single released in 2013 to reach one million sales in the UK.
The song is from the French electric pop duo's fourth album, which is called Random Access Memories.
The last time a single took less than three months to hit a million sales was this year for The X Factor winner James Arthur's Impossible.