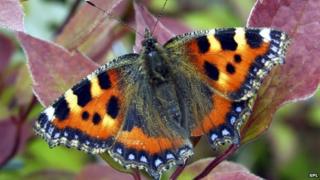 This year's cold spring has caused a big drop in the number of winged insects, according to a report by National Trust.
Insects such as bees, moths and butterflies are suffering because of the late spring, and the charity warns this could have an effect on birds and bats too.
The report looked at the numbers of various insects, plants and animals in England, Wales and Northern Ireland over the last six months.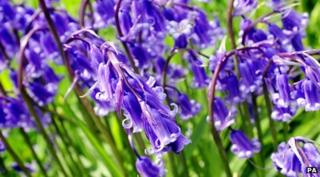 Experts say that although the numbers of these creatures change every year, they think the recent wet summers, followed by the late, cold spring has made the situation worse.
"Insect populations have been really very low. Then when they have got going, they've been hit by a spell of cool, windy weather... so our environment is just not bouncing with butterflies or anything else," said Mathew Oates, a naturalist at the National Trust, who worked on the report.
There was some good news in the report though - flowers like bluebells. daffodils and snowdrops have increased in number.