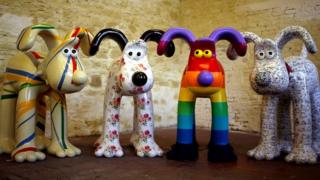 More than 80 giant models of Gromit are going to be dotted around the streets of Bristol this weekend.
Each one has been decorated by a top celebrity or artist.
There's a green one designed by Zayn from One Direction, and a Buzz Lightyear Gromit, all the way from Hollywood.
They will be there for the summer, and then sold at auction in the autumn to raise money for a children's charity.