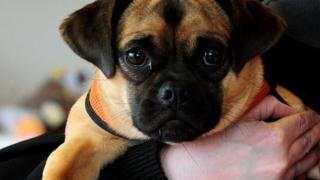 More pets abandoned during holidays
More pets are being abandoned so their owners can go on holiday, the RSPCA has said.
The animal charity said there was an "alarming increase" in the number of animals being dumped in the summer months.
They think some owners don't want to pay for their pets to be looked after during the holiday, so they dump them.
The RSPCA rescued more that 37,000 abandoned animals in England and Wales last year.
Since May this year, pets have been found dumped in bins, bags and even a cemetery.
Dermot Murphy from the RSPCA said: "Even in a nation of animal lovers, there are thousands of people out there who don't care about their pets at all."