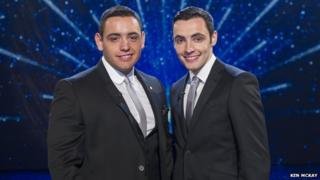 Now, they may have been runner-up in this year's Britain's Got Talent, but opera brothers Adam and Richard Johnson have reason to keep smiling...
The pair have just been given a record deal.
In a statement they said: "We are so ecstatic to be signed with Sony Music. We absolutely love singing and want to bring classical music to all ages through our voices and debut album."
Adam and Richard, who are from Wales, came third in this year's BGT show.
Their album will be released in July.