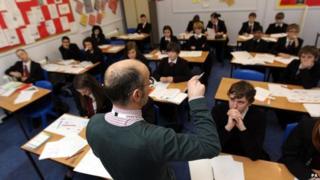 Thousands of children in the North West of England are off school on Thursday because of a strike day by teachers.
Staff at almost three thousand schools are holding a one day walkout because they're angry at changes to their pay and how many years they have to work before they can retire.
The Department for Education says the strike is disappointing.
Teachers unions say the strike has been timed to avoid disrupting exams and warned there could be more strikes.