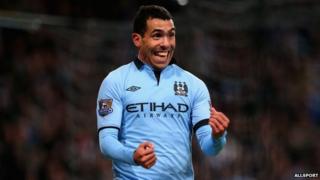 Manchester City and Juventus have agreed a deal for Carlos Tevez to leave the club.
The striker will now join the Italian side in a transfer thought to be worth up to £12 million.
The 29-year-old is set to leave England after seven seasons in the Premier League.
He has made 148 appearances for the club, scoring 74 goals.
His relationship with former manager Roberto Mancini soured in 2011 when he was fined and suspended following an incident in a Champions League match against Bayern Munich.