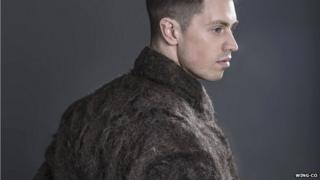 If you're feeling chilly then you might want to try this coat - it's made completely out of male chest hair!
The unusual coat took four fashion designers 200 hours to put together.
They had about 300 hundred male volunteers to get the chest hair from.
And the thousands of individual hairs filled over a dozen cardboard boxes when it was all collected together.
But all this effort gives it a big price tag - £2,499!
But you won't be seeing it on the high street, it was specially made by a food company to promote their milk drink. Any reason for making a wacky coat!