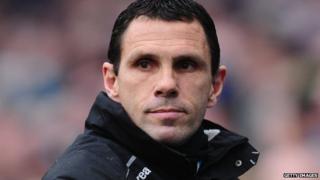 Championship club Brighton have sacked their manager Gus Poyet while he was working on a TV programme.
The manager was told of the decision by Brighton & Hove Albion Football Club by production team while the show was being broadcast.
Poyet had been working as a pundit for BBC Sport's Confederations Cup coverage when it all happened.
However Brighton have said that he was well aware, before he appeared on the BBC, that his dismissal was pending.
Poyet had been suspended from the football club in May, but has said that he'll appeal against the decision to sack him.