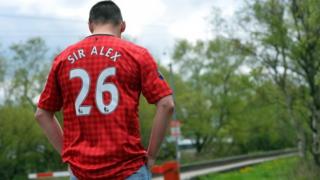 A builder working on the new Manchester City Etihad Campus has told a newspaper that workers on the site have been banned from wearing Manchester United football shirts.
The man, who doesn't want to be named, told Manchester Evening News that two of his colleagues who were wearing the rival team shirts were told to cover up or leave.
The company in charge of the construction said they had put a ban on all football shirts to avoid any football rivalry on site.