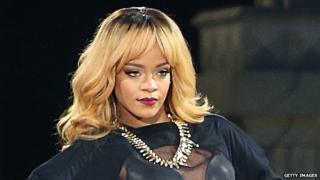 Rihanna has apparently hit a fan with her mic during a concert in Birmingham!
An amateur video posted online shows RiRi strolling past screaming crowds at the LG Arena on Monday, during her performance of We Found Love.
One rather enthusiastic fan appears to hold on to Rihanna's silvery jacket for a little longer than the star liked.
In the video the singer turns around and it looks like she hit someone in the crowd.