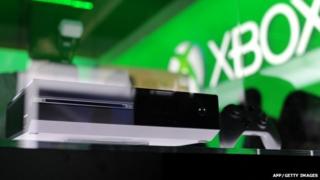 Xbox One bosses have dropped their controversial planned restrictions on used games.
Microsoft said in an online statement on Tuesday about its upcoming console:
Trade-in, lend, resell, gift and rent disc based games just like you do today

An internet connection will not be required to play offline Xbox One games
The company had previously said it would put rules on what users can do with pre-owned games, and that an internet connection would be required to play all titles.
But many gamers were angered by the plans.
Microsoft President of Interactive Entertainment Business, Don Mattrick, said the company had "heard loud and clear" from its customers.
There is a trade-off though - Xbox One users won't be able to share or resell downloaded games.
The news comes after rivals Sony announced it would not be putting any new restrictions on game discs for the PlayStation 4.
The Xbox One will be available to buy in November.