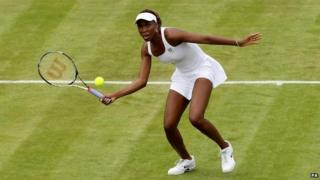 Venus Williams has been forced to pull out of Wimbledon because of a back injury.
The former world number, who's won Wimbledon five times, struggled with the injury through the clay court season.
Writing on her facebook page, she said: "I will not be able to participate in Wimbledon.
"I am extremely disappointed as I have always loved The Championships. I need to take time to let my back heal."
Williams has not missed the tournament since making her debut in 1997, winning in singles in 2000, 2001, 2005, 2007 and 2008.