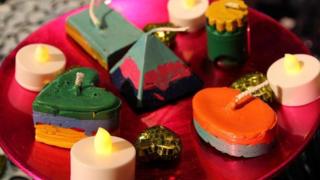 With the world's population growing, there's more and more waste being produced each year. All this week Nel's been looking into the inventive solutions people have been coming up with, to put what we throw away to good use.
At the moment we make around 228 million tonnes of rubbish a year in the UK, according to a government report.
Just under half of that ends up in a landfill site.
The government says this isn't good enough, not only because we are running out of space to bury waste, but because landfill is expensive and causes environmental damage.
Zero waste economy
The Department for Environment, Food and Rural Affairs have set out a policy aiming to move towards a 'zero waste economy'.
This doesn't mean waste will no longer exist in Britain, it means the government aims to make sure waste is dealt with properly, saving money and the environment.
To do this, the report says, we must 'reduce, reuse and recycle all we can, and throw things away only as a last resort.'
What can you do?
It all starts of with reducing the amount of waste we produce and a good way of doing that is by reusing what we no longer need, instead of throwing it away.
So we thought we would head over to Blue Peter and find out some of the top things you can make using old stuff.
Here's what they suggested:
1. Make candles out of old wax crayons
First step is to get a parent or guardian to help you on this one, and of course you need a bunch of old crayons that you no longer use.
You will need some cool cookie cutters or other heat-proof moulds and some candle wick.
The trick is to melt them all down, and create your own brightly coloured fancy candles. Head over to Blue Peter for the instructions.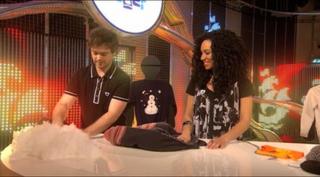 2. Old jumpers make great pet beds
This ones not only great for using up old jumpers and old cushion stuffing, but it's a real treat for your cat or dog.
The Blue Peter team say you'll need some wool and a wool needle too. Check out their full instructions.
3. Make a butterfly feeder out of plastic bottles
In the UK around 15 million plastic bottles are used every day, but only 20 percent of those are recycled.
But as Blue Peter told us, they can be pretty useful when you want to reuse them.
We reckon this guide to make a butterfly feeder will help in more ways than one - as our country's insects need a little help too.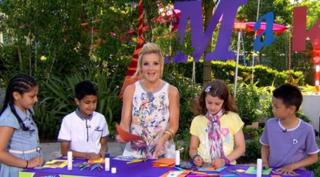 4. Bee hotel
Bees could always use a little help, read our reports about why the bee population is struggling, so our next tip is the bee hotel.
The bee hotel is an artificial nest for local bees and the main thing you need for this is tin cans, click here for the guide to make it.
5. Botkins
Maybe save this one for Halloween, but it's definitely a fun - and spooky - way to use up old bottles.
A botkin is a Blue Peter invention which is pretty handy when out trick or treating - check it out here.
Don't forget to ask permission before you attempt to make anything listed here, and to ask a parent or guardian for help.