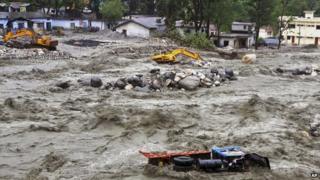 Heavy rain in Northern parts of India has caused devastating flooding.
More than 60 people are believed to have died and around 150 buildings have been damaged.
The country is currently in its annual monsoon season which usually lasts from June to September.
Rescue operations are in place moving many people living near swollen rivers to relief camps.