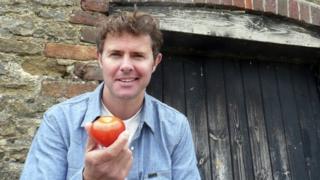 Nel has been off investigating the weird and sometimes wonderful world of waste, including the food that we throw away simply because we don't want to eat it.
It's estimated that between 30 percent and 50 percent of all the food produced in the world never even reaches a human stomach.
That's up to 2 billion tonnes of food that could go to waste.
So, we've been asking CBBC star Stefan Gates what we can do with our unwanted grub.
Top tips
Banana cake: Stefan said we throw away too many bananas when really we should be making cake! His top tip was to collect up all the ones that are turning brown, mash them up and add them to a cake mixture for a yummy banana loaf.
Veggie soup: Wonky carrots, squashed tomatoes? Stefan says don't let ugly veg put you off because they make excellent soups.
Compost time: If you really can't face eating those greens Stefan said don't forget the garden, because rotting veg makes excellent compost and of course that's the stuff that helps you grow a whole load of new ones.
Spicy potato skins recipe
Having chips for tea? Steffan says "Don't chuck out those potato peels!" Here's his recipe for Spicy Skins:
What you will need:
Potato skins (from 4 potatoes)
Paprika (a teaspoon)
Oil - vegetable or olive oil (a tablespoon)
Oven dish
Help from parent or other adult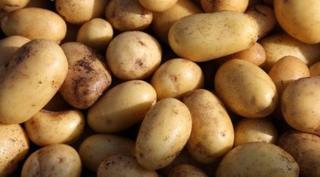 What to do:
When peeling spuds for dinner collect all the skins and then clean them up, pat them dry and prick each one with a fork.
Next step, is to get your parent or guardian to heat up the oven to around 180 degrees.
Then you need to pop all the skins into an oven dish and pour on a tablespoon of oil.
Stir and stir the potato skins until they are all covered in oil.
Then you need to sprinkle the paprika all over and mix it all up again.
Then pop them in the oven for around 20 minutes or until the skins are super crispy!