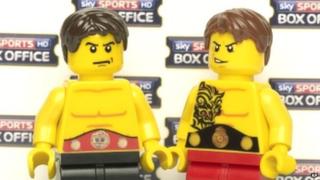 How cheerful are your toys?
Researchers in New Zealand have discovered that the faces on Lego figures are becoming angrier.
The team looked at 3,655 figures produced between 1975 and 2010 and found that the number of happy ones was going down.
Christoph Bartneck, from the University of Canterbury, said that he started to notice how "the toys have changed over time".
He said the play sets were moving more towards action themes, like Harry Potter and Star Wars.
Experts think there could be a connection between the toys children play with and how they behave.
Dr Bartneck added; "We cannot help but wonder how the move from only positive faces to an increasing number of negative faces impacts on how children play."