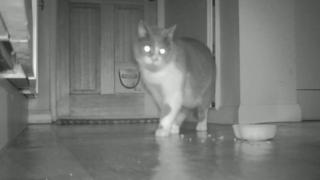 Cats' secret lives uncovered
Have you ever wondered what your cat gets up to when you're not around?
Well now an experiment set up by BBC science programme Horizon has some of the answers!
Fifty cats in a village in Surrey have been put under 24/7 surveillance with GPS trackers and tiny cat cams.
BBC science reporter Rebecca Morelle has been to meet the team to see what they've found out about our feline friends...