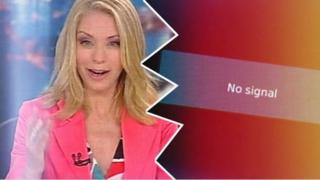 Video: Greek public TV closed to save cash
Greece's public TV and radio network, ERT, has been shut down by the Greek government - to save money.
Viewers watching the news on the main TV channel saw their screens go black on Tuesday evening.
Around 2,500 staff at ERT have been sacked, sparking protests outside the Hellenic Broadcasting Corporation.