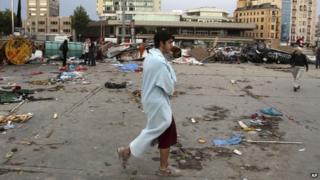 Turkey riot police have used tear gas and water cannon to clear thousands of protesters from Taksim Square.
There was a day of violent clashes after officers stormed the square in Istanbul on Tuesday. Bottles, rocks and firebombs were thrown.
Many protesters regrouped in nearby Gezi Park, where unrest continued into the early hours.
Bulldozers moved into Taksim Square on Wednesday morning to clear away debris, barricades and makeshift shelters.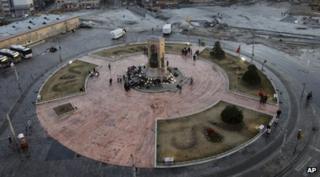 The Turkish prime minister has offered to talk with the protesters but it's unclear whether this will now happen.
Protests began nearly two weeks ago over plans to redevelop Gezi Park.
But that spread to wider anti-government demonstrations in 78 cities across the country.
It's thought many are unhappy because they believe the government wants to take away some of their personal freedoms.