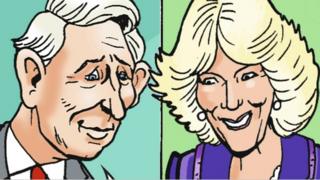 Beano readers may spot some special Royal guests in the comic this week - the Prince of Wales and the Duchess of Cornwall!
The Royals were given a comic book makeover to mark the opening of the new DC Thomson press where the Beano is printed.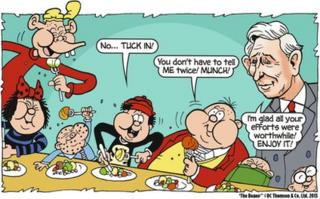 Beano editor Craig Graham said: "They were both absolutely delighted with their likenesses and hugely impressed to be involved with characters like Dennis the Menace."
Other famous faces that have appeared in the comic are Simon Cowell, Olympian Jessica Ennis and the One Direction boys.