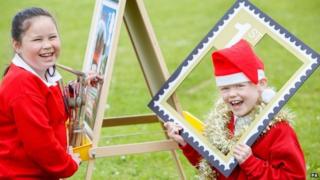 Royal Mail has launched a competition for school children to design stamps for Christmas 2013!
Primary schools across the UK are invited to take part and two lucky winners will see their designs on a 1st or 2nd class festive stamp.
The theme for entries is 'What does the Christmas season mean to you?'
The winning designs will be approved by Her Majesty the Queen and be used on millions of envelopes!
School children have until 19 July to enter.