The console war is hotting up - Sony has unveiled what the PlayStation 4 looks like at the E3 tech show in LA.
The big news is price - the PS4 is going to be around £80 cheaper than its big rival, Microsoft's Xbox One.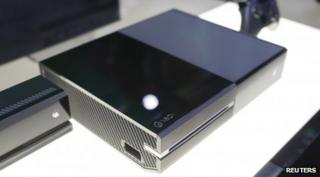 Reuters
The PS4 will cost £349, while the Xbox One will be sold for £429.
Sony also announced there'll be no new restrictions on playing second hand games. It comes after Microsoft said they're introducing limits on who gamers can buy used titles from.
The PS4 will also not require users to regularly connect to the internet to continue playing games - something Xbox One users will have to do.
The Xbox One will be available to buy in November. There's no news on the PS4 sale date yet, but it's likely to be before Christmas.